Figure 1: Images containing multiple targets were used to validate the technique. This image has been rendered colour neutral (eg, all of the grey patches are grey), but the hue and saturation are still not accurate.Top: IT8, right: Macbeth Colour checker targets

Figure 2: This image demonstrates the change after hue and saturation colour corrections have been applied. The colour panels on the Colour checker are now accurately represented. The colour panels on the IT8 target are close to the true colour.

Figure 3: The technique applied to a photograph of Banksia ericifolia. This image has been rendered colour neutral, but without compensation for hue and saturation.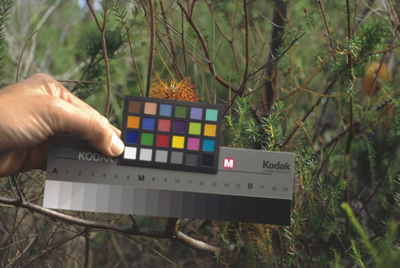 Figure 4: The image after grey scale compensation, hue, and saturation compensation for colour accuracy.

Figure 5: Resulting image of Banksia ericifolia.
Summary of the final report on the Australian Flora Foundation funded project:
This project was funded by the Ian Potter Foundation via the Australian Flora Foundation
Michael Eckert
Date of report: June 15, 2004
Ian Potter Reference Number: 20030691
The colour within a photographic print depends heavily on the illumination at the scene (sunny day, cloudy day, morning, evening, flash, etc.), the colour accuracy of the film, and the colour accuracy of the print. Because of the combination of these factors, it is usual for photographs to exhibit large colour shifts from the original flower, both in hue and saturation. At best, red flowers remain red, blue flowers vary between blue and purple, and yellow flowers vary between yellow and orange. The primary objective and achievement of this project was to develop and validate a technique to obtain colour accurate digital photographs of Australian native flowers and leaves in the field. Colour correction based on colour checker targets IT8 and Macbeth Colour was used. Pictures containing multiple targets were used to validate the technique as shown in Figures 1-5.
Colour correct images from species in the genera Acacia, Anigozanthos, Banksia, Boronia, Crowea, Darwinia, Dillwynia, Epacris, Gompholobium, Hakea, Hibbertia, Isopogon, Lambertia, Leptospermum, Leucopogon, Persoonia, Styphelia and Woollsia can be viewed by clicking on the link. Each image is 200-500 KB. The full file of images is 10.7 MB.