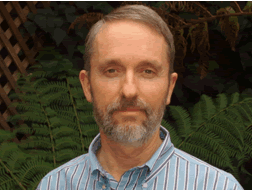 Charles is currently a Senior Lecturer in the School of Natural Sciences at the University of Western Sydney, Hawkesbury Campus at Richmond NSW. He has been involved with the Council of the Australian Flora Foundation since 1995, serving as Treasurer from 1996 to 2003.
Prior to coming to UWS, Charles worked at The University of New South Wales and The University of Sydney. He completed his undergraduate degree in Botany and Zoology at UNSW 1972 – 5, and his Ph. D. in plant ecology at The University of Sydney 1976 – 80, under Dr Peter Myerscough.
His initial research area was plant competition, specifically the process known as self-thinning in monocultures. In more recent years, he has been conducting research on germination of native plants, and currently has a Research Grant from the Australian Flora Foundation looking at how fire cues such as heat and smoke affect the seed coat of Grevillea.